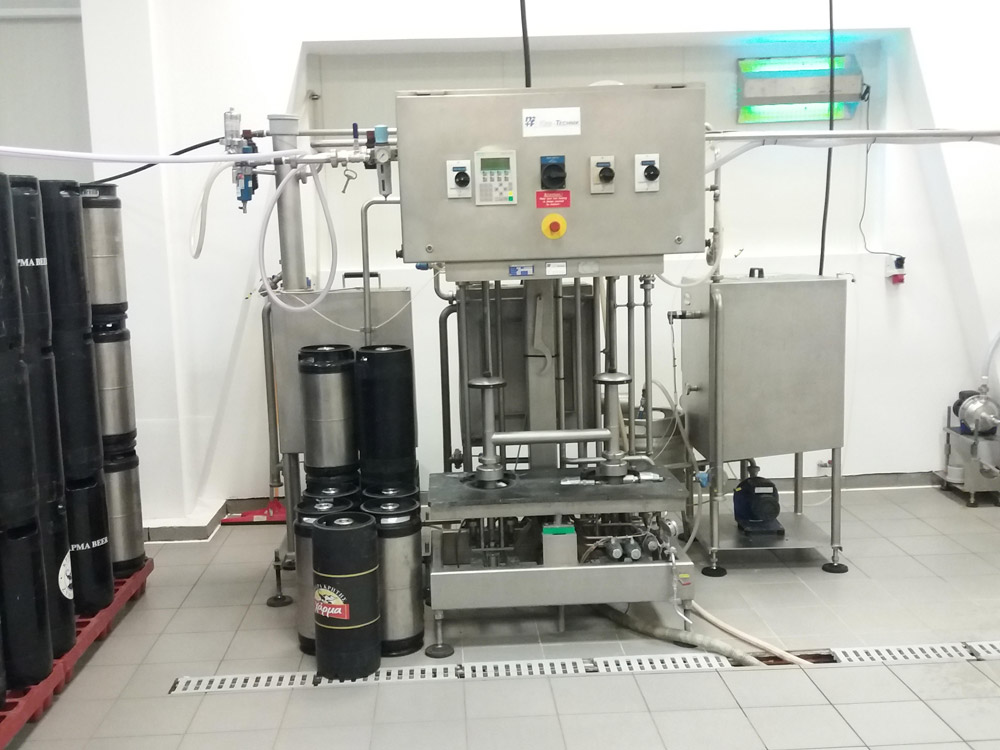 KEG Cleaning & Filling Machine, For Sale
Manufacturer Μ+F Kegtechnik GmbH, Model Micromat 1 /1 of 2001*, entirely Stainless Steel with 1 cleaning head & 1 filling head, capacity up to 35 kegs/h with three media tanks: mix water (100 l), detergent (100 l) and hot water (200 l), all electrical heated & fully operational. Dimensions 2,6 x 2 x 2,1 m. Weight 300 Kg. The equipment is available from March 2020, price 20.000€, contact hours 10:00-21:00.
* The equipment has been entirely maintained and refurbished on 2008 by the manufacturer and is since then in operation. This is a very reliable engineered equipment with few demand for maintenance. Its sold due to need for bigger capacity kegs.
BACK TO ADS