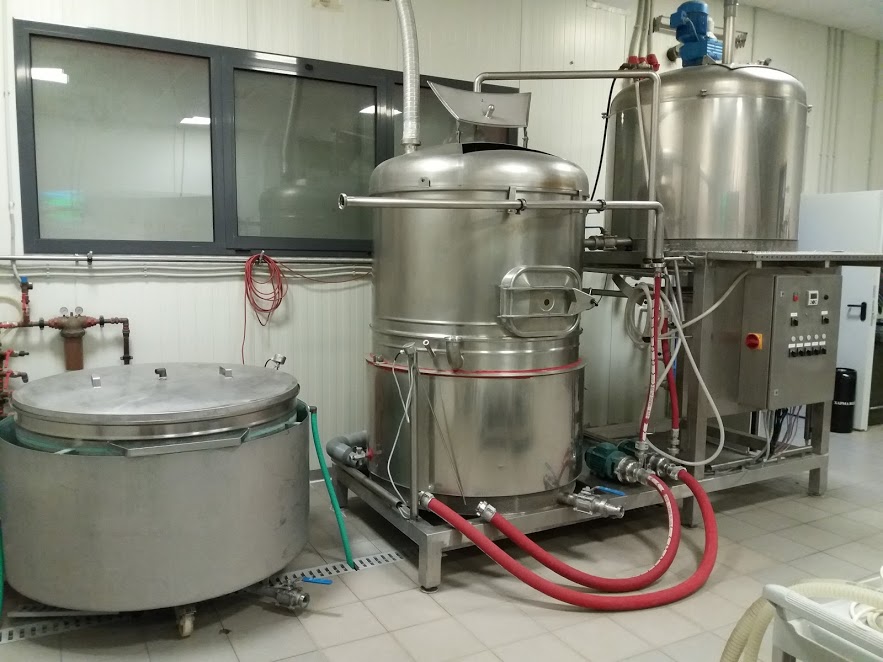 Brewhouse 5hl, For Sale
Manufacturer Kiehl Maschinenbau & GTA, Model Marco Polo, including Μash tank (electrical heated 12×1, 8 kW) with agitator, lauter tank boiler (also electrical heated), whirlpool – coοling vessel, control panel, pumps, all stainless steel, assembled on frame and pre-piped as one pice. Manual operation, 550 lt cold Wort per batch. Dimensions 5×1, 6×3, 3m, however for the transport it can be shared in 2 pieces of 3,3×1,6×3,3m and 1,5×1,5x1m. Weight 700 Kg. The brewhouse is fully operational and doppelsud functional. The equipment can be visited fully assembled until end of January 2020, price 30.000€, tbd, contact hours 10:00-21:00.
This is the first brewhouse of Charma beer! Its sold because of bigger brewing needs.
BACK TO ADS