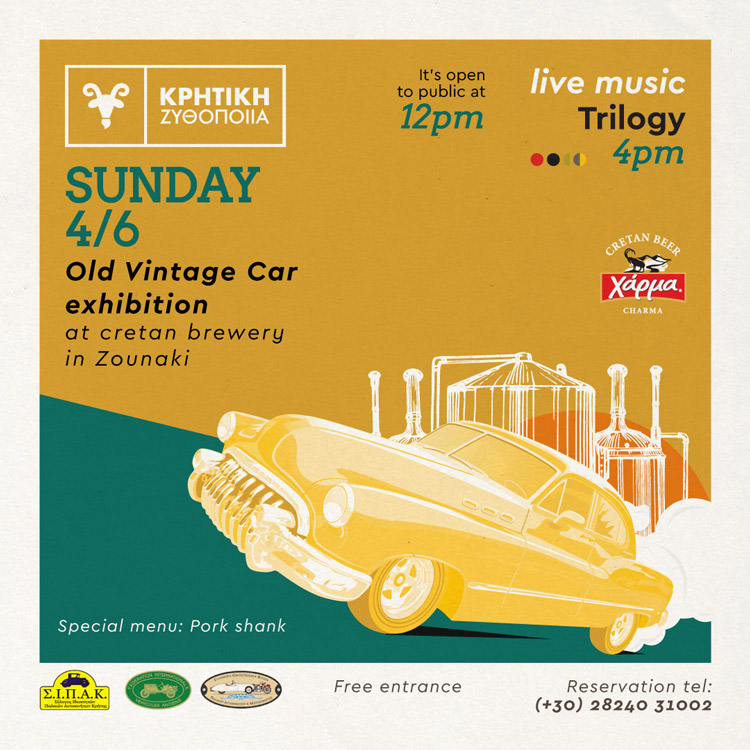 04.06.2017
Classic Cars Show
On Sunday, June 4, we are inviting you at our brewery in Zounaki Platania, to participate at the annual show of classic cars, in collaboration with the Old Car Owners' Club of Crete (SIPAK).
The classic cars of the club will be on the premises of Cretan Brewery where you will be able to enjoy them while listening to live music from the band "Trilogy".
We are waiting for you with a special designed 'pork shank' dish which we have prepared only for this event and as always accompanied by Charma beer.
Free entrance.
BACK TO EVENTS