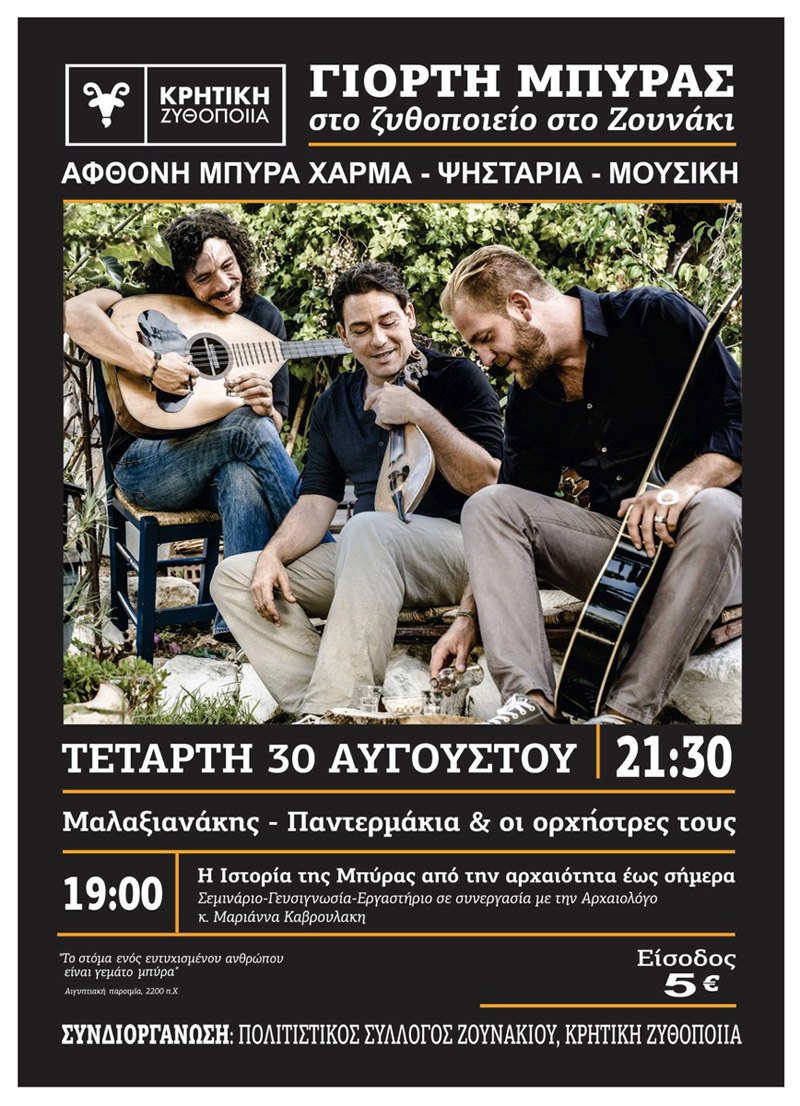 30.08.2017
The History of Beer from ancient times to present
Cretan Brewery and the Cultural Society of Zounaki in collaboration with the archeologist Marianna Kavroulaki, are organising a Seminar-Beer tasting-Lab concerning the evolution of beer. From ancient Sumerian and Egyptian beers, to the Balkan Boza, on Wednesday the 30th of August at 19.00, at Cretan Brewery's facilities.
Come by to learn, witness and taste Sumerian and Egyptian beers as well as those from the Balkans.
At 21.30 a live concert will follow with Manos Malaxianakis , the Padermakia and their respective bands, accompanied by a BBQ and loads of Charma beer, the 1st beer of Chania!
Reservations Number: 28240 31002
BACK TO EVENTS