CHARMA GOLDEN ALE
AVAILABLE
DEC 2018 - APR 2019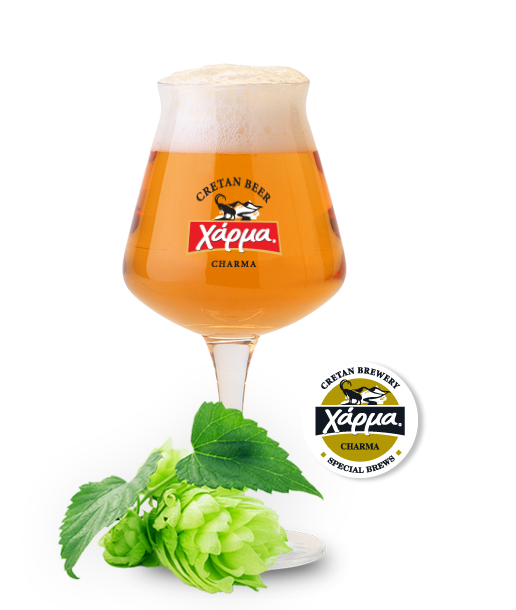 AROMA
orange, caramel, honey
HEAD
medium, medium duration
Our 'smacking' beer
Our introduction to Belgian Golden Ale.
Long-lasting brewing with 20 hours stay in the mush tun, malts from Komotini and Belgium, European and American hops, a little sugar adding at the end of the boil and we have:
A beer 'strong' in alcohol and flavor. Complex, with aromas of orange, caramel, honey and baked bread, and the intense presence of alcohol. Light body, moderately dry.
After the dinner, in a Teku glass at 12oC and a cigar… !!!
Serving Temperature: 12°C | Packaging: Keg 20lt